Howto summary
A short (v2.26.8) summary how to use iCalcreator: create, parse, edit, select and output,click on the to expand/minimize each section.

[top][up]
[top][up]

EDIT
[top][up]
[top][up]

OUTPUT
[top][up]
iCalcreator used in.. .
AgenDAV
AgenDAV is an open source CalDAV web client
albaven
un Sistema Informático Abierto de Gestión Unificada para Unidades Educacionales
All-in-One Event Calendar
Calendar Software for Everybody, a WordPress plugin
Bugscope
free interactive access to a scanning electron microscope (SEM)
Date iCal
a Drupal plugin
Dokeos
an elearning and course management web application
event_connect
an iCal import/export tool in lorea
ESS Feed
ESS: A XML Standard - ESS is The Events Feed
Exponent CMS
a website content management system
EQDKP Plus
The Gamer CMS & DKP system
GCalendar
connects google calendars with your Joomla powered web site
GLPI
an Information Resource-Manager
Gumbo Millennium
Studentenvereniging Gumbo Millennium
Hypecal
There is always something going on
iCal
a Drupal suite of iCal integration modules
JCal Pro
an events calendar for Joomla
kitEvent
Event manager and calendar for WebsiteBaker and LEPTON CMS
luryevents
auto updating for your favorite events
MarkupiCalendar
a Processwire module
One Big SYSTem
a Feng Office calendar module
Open Atrium
a collaboration platform
Repository based CMS
A CMS system based on the structure of the dokeos LCMS (2.0) code
sfiCalCreatorPlugin
a Symfony plugin
Telaen
a webmail interface
terncal
the WordPress Event System
twical
takes a web calendar or ics file and tweets it 'from you'
Virtual Loup-De-Mer
a web-based real-time Sailboat-routing simulation
'Weather Forecast'
a UK 'Weather Forecast' PHP Calendar Service

And many, many more.. ..look especially atOhloh Code.
Please use the contact pageif you would like to
report your site / application / module / plugin as a new entry in the list
report a dead link
tell us what iCalcreator is missing!!
[top]
Create/edit/show iCal files
You can test iCalcreator online and create iCal test files on-the-fly,using tiCalFile,example of how to employ iCalcreator in software development.

An example how to present and display iCal calendar file information,tinycal,using iCalcreator class in the server back end software.

[top]
Free images
Click on an image to download. To download all, click here!

If the download do not start, please refresh the page and try again!

[top]

Privacy Policy
Ying Zhong built the TinyCal app as a Commercial app. This SERVICE is provided by Ying Zhong and is intended for use as is.
This page is used to inform visitors regarding my policies with the collection, use, and disclosure of Personal Information if anyone decided to use my Service.
Tiny Calipers
If you choose to use my Service, then you agree to the collection and use of information in relation to this policy. The Personal Information that I collect is used for providing and improving the Service. I will not use or share your information with anyone except as described in this Privacy Policy.
Tinycal Mac
The terms used in this Privacy Policy have the same meanings as in our Terms and Conditions, which is accessible at TinyCal unless otherwise defined in this Privacy Policy.
Log Data
I want to inform you that whenever you use my Service, in a case of an error in the app I collect data and information (through third party products) on your phone called Log Data. This Log Data may include information such as your device Internet Protocol ("IP") address, device name, operating system version, the configuration of the app when utilizing my Service, the time and date of your use of the Service, and other statistics.
Cookies
Cookies are files with a small amount of data that are commonly used as anonymous unique identifiers. These are sent to your browser from the websites that you visit and are stored on your device's internal memory.
This Service does not use these "cookies" explicitly. However, the app may use third party code and libraries that use "cookies" to collect information and improve their services. You have the option to either accept or refuse these cookies and know when a cookie is being sent to your device. If you choose to refuse our cookies, you may not be able to use some portions of this Service.
Security
I value your trust in providing us your Personal Information, thus we are striving to use commercially acceptable means of protecting it. But remember that no method of transmission over the internet, or method of electronic storage is 100% secure and reliable, and I cannot guarantee its absolute security.
Children's Privacy
These Services do not address anyone under the age of 13. I do not knowingly collect personally identifiable information from children under 13. In the case I discover that a child under 13 has provided me with personal information, I immediately delete this from our servers. If you are a parent or guardian and you are aware that your child has provided us with personal information, please contact me so that I will be able to do necessary actions.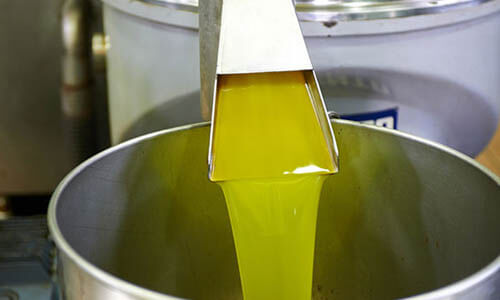 Changes to This Privacy Policy
Tiny Calves
I may update our Privacy Policy from time to time. Thus, you are advised to review this page periodically for any changes. I will notify you of any changes by posting the new Privacy Policy on this page. These changes are effective immediately after they are posted on this page.