ProPresenter Reporter is a utility designed to work with ProPresenter®for the purpose of extracting the information needed to satisfy the requirements of reporting song usage to CCLI. ProPresenter is superb multimedia presentation software, but many users have requirements that go beyond its built-in reporting capabilities. View more tutorials and training at: Help? Software support: Forums: https.
ProPresenter Remote is the perfect companion for Renewed Vision's award winning ProPresenter presentation software. Using ProPresenter Remote you'll be able to control or observe many key features of any ProPresenter application that's running on your Wi-Fi network.
| Category | Price | Seller | Device |
| --- | --- | --- | --- |
| Utilities | $4.99 | Renewed Vision LLC | iPhone, iPad, iPod |
Brief Highlights:
• Control presentations using the familiar grid layout that you're accustomed to from ProPresenter
• Simplified remote with slide notes to put the controls in the presenter's hands.
• Control and configure your clocks and timers.
• Configure, show, and hide announcement messages
• Change the stage display layout
• Use social media to approve tweets and instagrams for your event
• Use telestrator (available as an in-app-purchase) to control the telestrator with a live video stream from ProPresenter.
Requirements:
- ProPresenter 4, 5, or 6 on the Mac, ProPresenter 5 or 6 on the PC
- A Wi-Fi connection to the ProPresenter machine.
Not all features in ProPresenter Remote are supported by all versions of ProPresenter. If you have a question about a feature/compatibility in ProPresenter Remote for your particular version of ProPresenter, please contact our sales team at [email protected]
If you are having any issues with the app, please contact our support team at [email protected] so that we can assist. We are unable to effectively assist with problems mentioned in a review.
Reviews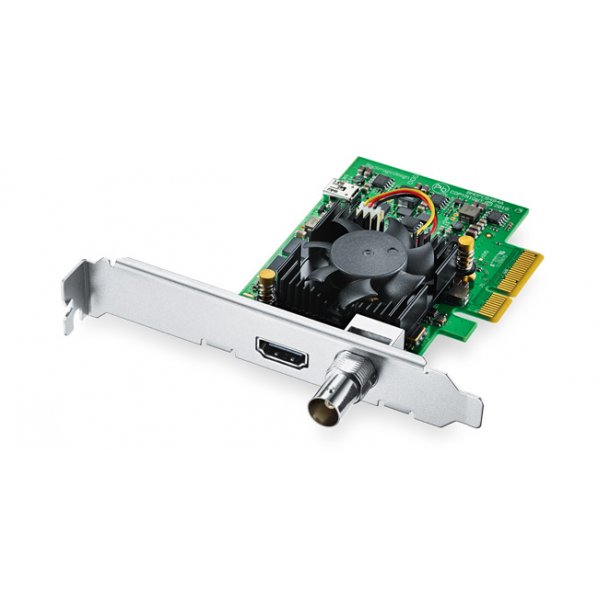 Clunky
Mr Toner
"Clunky," used by another reviewer. is a good word to describe this app. Let me just focus on the network connection issues that I ran across this morning.It's very unusual for me not to be able to connect to ProPresenter on my iPhone. When it happened this morning (after a previously successful connection), I canceled the connection. What I didn't know is that would require me to manually connect once again.(What does pull-to-refresh feature do? It doesn't automatically connect or show Pro7. The indicator just spins forever.)Annoyingly, my previous settings for the app are not retained when I cancel the connection. I have to type in the IP address, port, and password every time. And the network preference pane in Pro7 doesn't show my IP address; instead, I have to go to System Preferences.I can troubleshoot the network issue on my own, but I'd sure like some help from Renewed Vision by retaining my settings and providing a little more information in the network pain.
Screenshots are somewhat misleading
Two_Percent
I have been using this app for about three years now. It has been great across ProPresenter 6 & 7. One thing that I have noticed that has been lacking from Pro7's remote from Pro6 is that of the group labels and colors. I used to be able to see this, but now, I can't when running Pro7. The screenshots for the app make it look like you do have those identifiers, but in all actuality you don't. I've actually asked the facebook community about this, and was told that the app simply didn't support seeing groups, at least in the time being. That's probably one of the biggest reasons I quit using the app, because I needed the ability to be able to jump from a bridge to a chorus without having to actually read the slides individually. Also, I don't know if this is true or not, but I was told I also can't get my arrangements in the app.
Love this app, but...
its_johnny_time
I love this app. I use it on a consistent basis for our Worship Experience church services. I would give this a 5-Star rating, but it doesn't have the capability to run the Bible sections and edit slides on the go. Other than that, I really do love the capability to run this from anywhere in the sanctuary.
Great extension, but needs more functionality
DaveAdams79
This app is a lifesaver for any church techs on the move. However, one BIG thing is missing: Bibles. You cannot display bible verses from the remote app, so you better hope you have your verses in a playlist beforehand and have no real-time surprises.
It doesn't work
Jaybee2222
I've tried multiple ports and passwords. It's always stuck on connecting. The support page in the App Store goes to a deleted page. I'm going to try and get my money back.
Barely functional
Mac T daddy
Pro presenter is a premium program. You cannot tell it by the quality of this app. It is almost completely unusable. I say almost because I did manage to get a slide running properly after messing around for about 15 minutes. Please update this app to be functional as it would improve work flow big time.
Not great at that price
Matthijs.Fraaij
Honestly, given the quality of this app it should be free. The interface is messy, previews are useless. The whole app feels counter intuitive. Despite not being optimized for iPhone X and above, OpenLP remote wins on so many fronts (and is free). Why does screen blanking require so many steps. Keep is stupid simple, it's a remote!
Decent
Føzwørth
Overall, this app is decent. However, I'd like to see the ability to edit slides and the ability to open Bible scripture. If these features were added to the app, I wouldn't need to sit behind a computer.
Potential but needs work
Jesserhaywood
The interface is not that smooth. It is a little clunky and there are a lot of pointless features within the app that they rolled over from the computer software. It needs simplified. For example, if you need to move one slide back you have to slide but sometimes it moves it forward. A simple arrow to tap would be sufficient and much cleaner. Or, if it showed the previous slide and the next slide (three slides on the interface at once) so that you could just click the previous slide if needed. The primary function is for a presenter to move forward or backward. That should be the most efficient part of the app, but it lacks in that area.
Born

Harold Jens Jensen


November 13, 1926

Died
October 16, 1999 (aged 72)


New York City

Nationality
USA
Alma mater
University of Denver (B.A., Broadcast Journalism)
Occupation
journalist, TV news anchor
Known for
TV news anchor WCBS New York
Harold Jens Jensen (November 13, 1926 – October 16, 1999), usually known as Jim Jensen, was a longtime Americananchor and reporter, most notably at CBS' flagship station, WCBS-TV in New York.
Background
[

edit

]
Jensen, who was of Danish descent, was born in Kenosha, Wisconsin, and received a bachelor's degree in broadcast journalism from the University of Denver. then moved into broadcasting—first at WLIP-AM in Kenosha, then at WMBD-TV in Peoria, Illinois; and WBZ-AM-FM-TV in Boston.[1]
Career
[

edit

]
In November 1963, he was the 'pool' reporter in Hyannis Port at the Kennedy compound in the aftermath of John F. Kennedy's assassination. His reporting was noticed by WCBS, who hired him in 1964. He soon became weekend anchorman and backup weekday anchor behind Robert Trout, who was doing double duty at the station and at CBS News. Jensen didn't take too long to make an impact, winning notice for his coverage of Robert F. Kennedy's Senate campaign soon after he arrived in New York. When Trout left for a network assignment in Europe, Jensen succeeded him as WCBS' main anchor. He was the face of the WCBS newsroom for the next three decades.
Jensen was known in New York for his booming, gravelly voice and deliberate demeanor, and was often thought of as a local version of Walter Cronkite. WCBS had gone back and forth with WNBC-TV for first place, but under Jensen became the dominant station in New York, a lead it kept for most of the time until the mid-1980s. He was also known for asking perceptive questions, even of his colleagues at the news desk. WCBS' reporters had to know their stories very well if their stories aired when Jensen was behind the anchor desk. They risked embarrassing themselves on-air if Jensen asked them a question that they could not answer. Over the years, his partners at the anchor desk – some of them New York broadcast legends in their own right – included Ralph Penza, Rolland Smith, Carol Martin, Michele Marsh, Warner Wolf, and finally Dana Tyler. He was reportedly the model for Jim Dial, Murphy Brown's co-anchor.[2]
In 1988, Jensen's on-air demeanor was brought into question over an incident involving fellow WCBS anchor Bree Walker. After Walker wrapped a report on early detection of birth defects in children, Jensen began asking Walker personal, probing questions about her own deformities, broaching the possibility that Walker's parents might have aborted her had they known about her condition in advance. Shortly after the incident, Jensen, who had a drug habit for many years, sought rehab for depression, alcohol, cocaine, and valium addiction. His depression was related to the loss of his son Randall, a Williams College and Fordham Law graduate, who died in a glider accident in Ellenville, New York, in 1979. He was back at WCBS within a short time and traveled to Israel to cover the Persian Gulf War in 1991.[3]
Propresenter Reporter Vs
In 1994, WCBS demoted Jensen to host of its Sunday morning public-affairs show. At that time, he had been WCBS' lead anchor for 29 years—longer than anyone in New York television history (a record surpassed by WNBC anchor Chuck Scarborough in 2004). The station's ratings had declined considerably, and management wanted new blood at the anchor desk. However, the decision and the manner in which the situation was handled caused a firestorm of criticism. The criticism increased when Jensen was forced to retire, in 1995, shortly after Westinghouse announced it was buying CBS. WCBS' ratings plummeted even further, and by the end of 1995 it had sunk into last place and remained there for more than a decade before recovering in the mid-2000s.[4]
Propresenter Reporter Free
Death
[

edit

]
Jensen died at Lenox Hill Hospital in Manhattan on October 16, 1999, of a heart attack[5] at age 72. Jim Jensen's marriage to his first wife Gerda ended in divorce.[5] He was survived by his second wife, Rachel Gordon Jensen, three daughters and a son.
References
[

edit

]
Propresenter Reporter Training
^Jim Jensen, Authority Figure (The Times Magazine)
^Obituary (Associated Press)
^Fight against drug addiction (New York Times)
^Obituary (The New York Times)
^ ab'Endorsement Came and Went in Only Days'. Standard-Speaker. October 24, 1999. p. 9. Retrieved

February 3,

2015 – via Newspapers.com.

CS1 maint: discouraged parameter (link)
External links
[

edit

]
Propresenter Overview
Retrieved from 'https://en.wikipedia.org/w/index.php?title=Jim_Jensen_(reporter)&oldid=1017919246'