Logtalk support for IntelliJ.
Version 3.45.0:
Distribution:
Mar 23, 2021 Logtalk is a declarative object-oriented logic programming language that extends and leverages the Prolog language with modern code encapsulation and code reuse mechanisms while also providing improved predicate semantics.
Blog Talk Radio is the world's largest online talk radio hosting platform. Create your own internet radio show, listen to content from thousands of radio hosts live each day.
Logtalk is making use of the Prolog language to provide access to an object oriented logic programming language that is portable and is compatible with most modern standards. What's more, it provides support for event-driven and multi-treading programming, and integrates a collection of efficient testing and debugging tools.
Download Comet Logtalk IDE for free. An Visual IDE for developing in Comet Logtalk. This project is under planning phase. Comet Logtalk IDE is an Visual Rad IDE for the Comet Logtalk language for users who will built dotJET applications for Windows and Linux and later also MacOSX, IOS on IPhone, Android and Windows Mobile as well.
Removed: Deprecated library loader files (predating library restructuring).
Added: SPDX short-form identifiers to most of the files in the distribution.
Prolog adapter and integration files:
Improved: Simplified the SWI-Prolog integration files.
Updated: Require LVM 1.5.0 or later version (due to new os library requirements).
Updated: Require Trealla Prolog 1.7.64 or later version (due to critical bug fixes).
Fixed: Syntax typo in the Trealla Prolog adapter file. Thanks to Andrew Davison for the bug report.
Documentation:
Logtalk Tutorial
Gnu Logtalk Download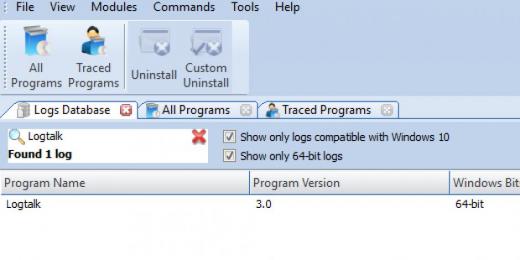 Improved: Documentation of the term_io library.
Fixed: Typo in the Handbook nomenclature section. Thanks to David Tonhofer for reporting.
Library:
Changed: Move the random library seed predicates to a separate protocol. This change doesn't require changes to applications using this library.
Added: A base64 library for encoding and decoding binary data in the Base64 and Base64URL formats.
Added: A uuid library for generating Universally Unique Identifiers (UUIDs). Currently supports version 1 and version 4 UUIDs.
Added: A json library for encoding and decoding JSON data. Joint work with Jacinto Dávila.
Added: A cbor library for encoding and decoding data in the Concise Binary Object Representation (CBOR) format. Currently requires a backend supporting unbounded integer arithmetic.
Added: Predicates file_to_bytes/2-3 and stream_to_bytes/2-3 to the reader library.
Added: Library predicate term_io::with_output_to/2 predicate.
Added: Library predicate list::append/2 linter check for redundant calls.
Added: Support for new hex_char and hex_code types to the arbitrary and types libraries.
Added: Library predicate os::is_absolute_file_name/1.
Added: New types file(Extensions,Permissions) and directory(Permissions) to the os library.
Fixed: Library os::file_permission/2 predicate for SICStus Prolog when the first argument is a directory.
Fixed: Library os predicates file_permission/2 and rename_file/2 for YAP.
Fixed: Exceptions for the os library predicates for ECLiPSe.
Fixed: Test for the os::path_concat/3 predicate to work on both POSIX and Windows systems.
Fixed: Workaround issue with directories like c: not being recognized when running with the SICStus Prolog backend on Windows operating-systems.
Fixed: Library csv round-trip tests to only run when the diff command is available.
Fixed: Syntax error while loading the csv library with GNU Prolog.
Tools:
Changed: The lgtunit tool to report individual tests execution time. Code that intercepts the tool messages may need to be Updated as several messages now have an additional argument to carry execution time data (in seconds).
Changed: The lgtunit tool to report tests that succeeded or failed instead of throwing an error to also include the expected error. Code that intercepts the tool messages may need to be Updated as the corresponding messages now have an additional argument to carry the expected error.
Changed: The test automation support to also list, when possible, all the skipped tests for skipped test sets.
Added: New lgtunit public predicates test/1 and number_of_tests/1.
Improved: Better reporting of tests results from running a set of test suites as a single unified suite when using the xUnit formats.
Updated: Tools documentation on testing.
Fixed: Bug where the lgtunit tool would print duplicated code coverage stats for parametric entities when using multiple test sets. Thanks to Jacinto Dávila for the bug report.
Fixed: The cleanup step for the lgtdoc tool unit tests.
Examples:
Updated: Most examples that use parametric entities to use parameter variables.
Tests:
Added: Tests for unbounded integer arithmetic using standard functions and predicates.
Installers and installation scripts:
Fixed: The manual install.sh script to use mkdir -p when creating the Logtalk installation directory. Thanks to Jeremy Vickery for the bug report.
Package Details: logtalk 3.44.0-1
Package Actions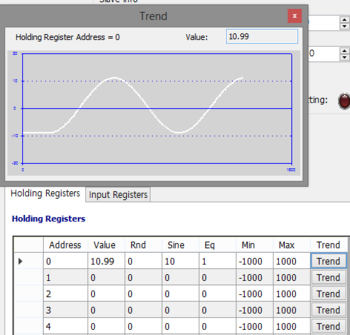 Logtalk Download
View PKGBUILD / View Changes
| | |
| --- | --- |
| Git Clone URL: | https://aur.archlinux.org/logtalk.git (read-only, click to copy) |
| Package Base: | logtalk |
| Description: | Object-Oriented Logic Programming Language |
| Upstream URL: | http://logtalk.org/ |
| Licenses: | Apache |
| Provides: | logtalk |
| Submitter: | eazar001 |
| Maintainer: | eugeneai |
| Last Packager: | eugeneai |
| Votes: | 1 |
| Popularity: | 0.000028 |
| First Submitted: | 2017-08-18 05:24 |
| Last Updated: | 2021-02-21 06:37 |
Dependencies (4)
bash

(bash-devel-git, bash-devel-static-git)

gprolog(optional) – Prolog backend for logtalk
swi-prolog

(swi-prolog-git, swi-prolog-devel)

(optional) – Prolog backend for logtalk
yap(optional) – Prolog backend for logtalk
Logtalk Programming Language
Sources (1)