Award-winning Mac Antivirus products for home users. Secure your Mac with AV, firewall and parental controls protection from Intego. Intego is an award-winning antivirus suite designed exclusively for Mac OS, which instantly distinguishes it from its competitors.Nowadays, it is quite hard to find a Mac security software that offers a rich set of Mac-oriented security tools; the majority of vendors simply provide a simplified version of their Windows product, which simply isn't enough. I started using Intego Internet Security X6 when I got my first mac in 2009. The virusbarrier app really does protect your mac against mac malware. Their firewall 'Netbarrier' in my opinion is the best firewall for macs. Just remember, no AV product is a 100%. The biggest factor is people making bad choices.
Intego is one of the leading providers of Mac cybersecurity software. It consistently scores high marks in independent testing labs and offers a complete suite of features, including antivirus, firewall, backup, data protection, and anti-spam software.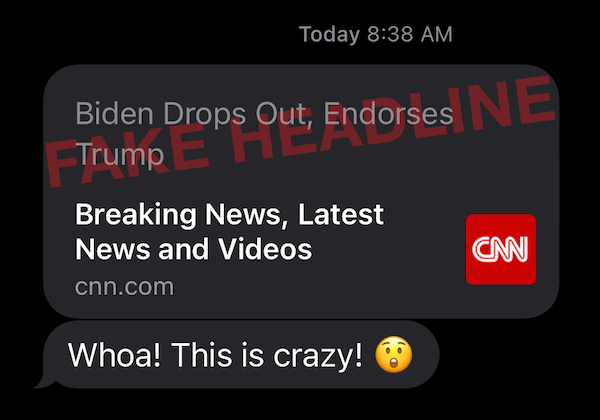 Pros:
Excellent protection

: Intego scores near perfect protection scores in all the lab tests.

Almost no speed impact

: Intego proves time and time again to be a very lightweight.

Powerful bonus features:

It features powerful firewall and parental control features, and handy organizational tools such as a clean-up and back-up tool.

Ability to scan connected iOS devices
Cons:
Mac only: Intego is dedicated to MacOS only.
Have you see the discounts?
Navigate this page
While Intego might not cater to all platforms and operating systems, its VirusBarrier app and cybersecurity software suite are high-end and loaded with features. There are also multiple licenses available, each with additional options, depending on the user's needs.
Mac Premium Bundle x9
This is Intego's premier cybersecurity bundle for macOS. It comes with options for one, three, or five licenses and contains the complete lineup of protective software. For the complete Intego cybersecurity experience, this is the suite that has it all.
VirusBarrier
VirusBarrier is Intego's acclaimed antivirus software. It benefits from constant updates, a user-friendly interface, and an exhaustive library of known threats.
The program can detect infected files, discover threats, prevent infection, as well as isolate, quarantine, and delete malicious programs. All without draining the system resources and slowing down other applications and tasks.
One of the best features of this antivirus is its ability to scan multiple devices. Connecting an iOS mobile device to your Mac system allows you to use VirusBarrier to scan it for malware.
Intego Mac Internet Security X9
Another important aspect of VirusBarrier is that it can detect rootkits, as well as remove them. This is important, as it shows that Intego can deal with more complex malicious programs.
NetBarrier
NetBarrier is the firewall component. It's a considerable improvement over Mac's built-in firewall. It comes with a simple layout and very user-friendly navigation options. With its advanced security algorithms, NetBarrier also allows customizable security options based on network connection types.
Content Barrier
This is the parental control software component. You can use this to control messaging apps, block specific apps, and deny access to certain websites. These lists are customizable so you can control what to exclude, like adult content or social media platforms, for instance.
The program can also send out alerts and scan the internet activity of a computer (such as one used by a minor) and look for predatory behavior. It does however have the downside of being less intuitive than other programs in the suite.
Washing Machine
Mac Internet Security Free
Intego's Washing Machine can perform three important actions – organize, reclaim, and get rid of duplicates. All of these are performance-enhancing and optimization tools that do a better job than the macOS built-in services.
With these tools, you can sort out junk files, delete them to make room, or to relieve your system of unnecessary resource drainage.
Personal Backup
Personal Backup allows you back up any files. Although macOS already offers this feature in the form of Time Machine, Intego's app is much more impressive.
It's more customizable, for one, and it allows you to back up external drives too. It's also possible to create multiple backups and schedule them even though they are not system-wide. Customization is everything here.
Another nice feature is the bootable backup, which can help you save precious time if something goes wrong.
Mac Internet Security x9
Mac Internet Security X9 is a bundle that offers a more budget-friendly alternative to users who are not interested in all the bells and whistles that the Premium version can offer. This is the lite version of the main cybersecurity suite and only offers the VirusBarrier and NetBarrier.
Although the company was founded back in 1997, Intego doesn't have a very eventful history. Because it creates software only for macOS, it is a rather niched service provider and software vendor.
Security
In the last five tests on AV-Test, Intego VirusBarrier achieved a protection score of 6 out of 6. It showed excellent capabilities in malware detection and infection prevention. As well as in quarantining and isolating unwanted malware programs.
Both malware scanning and safe browsing features helped VirusBarrier to achieve consistently high scores in Mac security.
Intego Mac Internet Security Free Trial
Performance
When it comes to performance, Intego's VirusBarrier software achieves high scores again. Fluctuating between a 5.5 and 6.0 in the latest five tests (the maximum is 6).
The program performs more reliably and drains very few resources. This means that it rarely interferes with file copies, app installations, web browsing, or running simultaneous operations and services.
Trustpilot / Airo
Trustpilot / Avast
Trustpilot / BitDefender
Trustpilot / BullGuard
Trustpilot / Intego
Trustpilot / Kaspersky
Trustpilot / McAfee
Trustpilot / Norton
Trustpilot / Panda Security
Trustpilot / Total AV
Intego Mac Internet Security X9 Uk
AV-Test / Windows
AV-Test / Mac
AV-Test / Mobile
Intego Mac Internet Security X8
SoftwareLab.org is an independent software testing company. To keep our information free for you to access, we may earn a referral commission when you make a purchase using one of the links on our site. In doing so, you are supporting independent testing, for which we are grateful. Thank you.