Wars are not over in Information Managers land: Michael Tsai has released EagleFiler (via John Gruber) which, at first glance, looks really really REALLY similar to Yojimbo or SOHO Notes or what-have-you.
EagleFiler makes managing your information easy. It lets you archive and search mail, Web pages, PDF files, word processing documents, images, and more. Use it to collect information from a variety of sources. EagleFiler offers you the possibility to store content into searchable libraries in an attempt to keep your digital life more organized. The utility can deal with files and folders, text snippets. EagleFiler1.8.7TNT.zip (25.58 MB) Choose free or premium download SLOW DOWNLOAD. FAST INSTANT DOWNLOAD Download type.
Since that, contrary to what I said earlier, I'm not completeley sold on SOHO Notes yet (I just realized there are NO SMART FOLDERS, which are very useful in organizing automatically your stuff), I'm going to try and use this one for a while.
First impression is not so good: the app opens a rather useless "Drop Box" window (when dropping on the app window itself is just as convenient), dropping a folder full of PDFs on EagleFiler just confused it on the first try – on the second it was fine (?)… And watching PDFs directly in the app will involve a lot of zooming in, as by default all the page is displayed, which is not so convenient for some uses (see the screenshot).
Note there's no controls for the PDF view! You can go through pages with keyboard shortcuts, but still surprising. The app also does not open the last opened library on startup (you have to hunt for it in File/Opened recent)… None of this is configurable, AFAICT. Minor gripes: the app is very slow to start up and not very fast after. Closing the window closes the database (which is understandable since the app is document-based, Mori does the same thing. But still). The error window is too obstrusive for my tastes. It won't let me (and you) import unusual file formats. You can insert RTF notes in the database, but not edit them right in EagleFiler – double-cliking opens them in TextEdit.
On the bright side, the tags management is interesting – tags are not free-form, like in del.icio.us or journler, but you have to select them from a user-modifiable list. When you enter a new tag, a smart folder containing all the posts thusly tagged is automatically created. You get hierarchical folders AND smart folders, and if you select many their combined content is displayed. There's also the fact that the document Library is actually browsable in the Finder – you can move around PDFs or notes and EagleFinder will reflect it in its interface. Unsure if that's useful in real life, but comforting. EagleFiler can also import from Mail on a mailbox basis, retaining attachments, reply/forward status (nice!) and tags created with MailTags! Only relevant to a few people, but it will make them very, very happy. Labels are synchronized with the Finder's.
Some of these little touches are nice (mail importing is especially polished and great for archiving), but all in all I'm not sure what EagleFiler brings to the already full landscape of information managers on mac. If I had to say one thing, the library management seems very robust and reliable, so folks concerned about the integrity of their data could like it. On the other hand, I had a crash in the first 10 minutes of use.
< Next Topic Back to topic list Previous Topic >
Pages: 12345>Last ›
Posted by JakeBernsteinWA
Jul 5, 2018 at 04:34 PM
Hello fellow CRIMPers,
Something I'm struggling with recently is which "bucket app" to use, whether it's worth it to use multiple bucket apps for separate areas of my life and whether I want a super-powered full-featured app (i.e. DTPO) or something lighter, but with less mental overhead (Keep-It or EagleFiler).
Eagle Download
What are people on this forum currently using to satisfy their bucket app needs? Why are you using a specific app?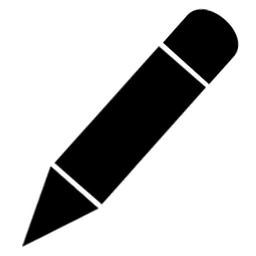 If you are using DTPO, are you frustrated by the seeming lack of recent development of the Mac app? Do you expect that to change? If you use Keep-It instead of DTPO, why?
Just looking for some friendly, unbiased discussion.
Thanks!
Posted by Stephen Zeoli
Jul 5, 2018 at 08:49 PM
An pretty darn good info bucket is TheBrain. It is so easy to drag almost anything into the plex to save it in the database. Yes, it is best if you have a place for it—a parent "thought"—but that isn't necessary right away, as you can drag things into an "In Box" thought and organize later. You can categorize the contents of a "Brain," with tags (as many tags per thought as you want), and types (one type per thought). And the search function of TheBrain is surprisingly robust. With it you can root out most any information in your brain.
With a full subscription (not cheap, but not terrible if you use TheBrain extensively), you can have TheBrain on a Windows PC, Mac, and iPad, and keep them all in sync—version 9 works much better than the previous visions.
If you're not all that familiar with TheBrain, the tutorials on this page will give you a good idea of how it works:
TheBrain isn't everyone's cup of tea, but I wanted to put it out there for your consideration, because it usually isn't top of mind when people think of an information bucket.
Steve Z.
Posted by Paul Korm
Jul 5, 2018 at 09:12 PM
I'm not a fan of the "bucket app" idea. We all have a terrific "bucket app" by default—the file system. I'd suggest the problem should be approached from the needs perspective—what are your requirements?
Do you need something to organize files for projects or for research?
Do you need to organize your personal financial or other records?
Do you need a tool to compare files, or find commonalities, or suggest groups of files?
Do you need services to capture content on the fly—book marks, clipping or snippets, downloads?
Do you need to compose text and have a place to manage changes?
Do you need to collaborate?
Do you need your documents on multiple platforms (laptop, cloud, iPad/iPhone)?
And so on. Then it's a matter of scoring your requirements high-to-low and laying them out against the tables of features that all the developers in this category. And then download and try them by throwing real-world (your real world) problems at them.
The cost is not in the software. The cost is in the hours you spend with the software trying to make it work for you. If you don't know what you want to accomplish to begin with, odds are you'll buy the wrong thing because some guy on the internet told you what they like.
(Personally, I like DEVONthink and dislike Eagle Filer and Keep It. And I'm bored of all of them and wish there were better options. But I've also learned to use the filesystem better and depend less on "bucket" (ugh) software to do my work.)
Posted by Jeffery Smith
Jul 5, 2018 at 09:50 PM
I would like to like DevonThink, but I still have fits trying to use it on multiple computers. Eaglefiler, to me, seems more like a place to collect PDF files. And it doesn't appear to have had any new features for years. I haven't used (or heard of) Keep-It. Right now, my bucket is Evernote.
Eagle File
Posted by Dellu
Jul 5, 2018 at 09:59 PM
Eaglefiler Mac Download
I had been asking the same question for the last couple of days.
Generally, Devonthink is more potent than EagleFiler. Unless you are up to the price, I see no reason to choose eagleFiler over Devonthink.
(I compared EAgleFiler with Devonthink years ago: didn't check back to EF recent: so, I could have an old info—apologies for that)
For me, the choice is between Devonthink and Keepit.
(and, also Tinderbox and Scrivener): note that Scrivener can do many of the things Devonthink and KeepIt can do especially using the Folder syncing feature. TB can also do much more; except the transparent syncing to Finder)
Journler
Devonthink is clearly more powerful thank Keepit. I personally find some nuggets that make KeepIt more valuable for writing notes than Devonthink.
1) The Compact Mood: this mood makes KI capable of floating over other applicants. This is a very useful feature to take notes while reading pdf file.
2) True transparency: Devonthink can index. But, the notes you create in Devonthink are always stored in the database. There is no way of storing your note when jotting with the Sorter. KeepIt, on the other hand, directly stores the note in RTF format on any of the selected Finder folders. This is an extremely useful feature because jotting in KeepIt live syncs with the Scrivener or any other tool that can use the Finder.
Eaglefiler Ios
3) Markdown support is also better: but, personally, I don't care about this because I am an RTF guy.

I find the true transparency of KI very useful. I am using KeepIt more often than Devonthink.
Eaglefiler
Unfortunately, I am still not able to completely eliminate Devonthink. One reason, I already have a license. Second reason: I use it to sync to Evernote for reading my clippings offline. I also use it to push some of my notes to and from Tinderbox.
But, I am not going to buy the next release, especially if they are not going to fix the flawed Proximity search. For now, I occasionally open it. I am moving towards KeepIt.
(I am also considering to eliminate Tinderbox from my workflow; Tinderbox's XML is has been a pain for searching the database with-outside tools such as Spotlight and Foxtrot. Tinderbox is a sort island. )
Pages: 12345>Last ›